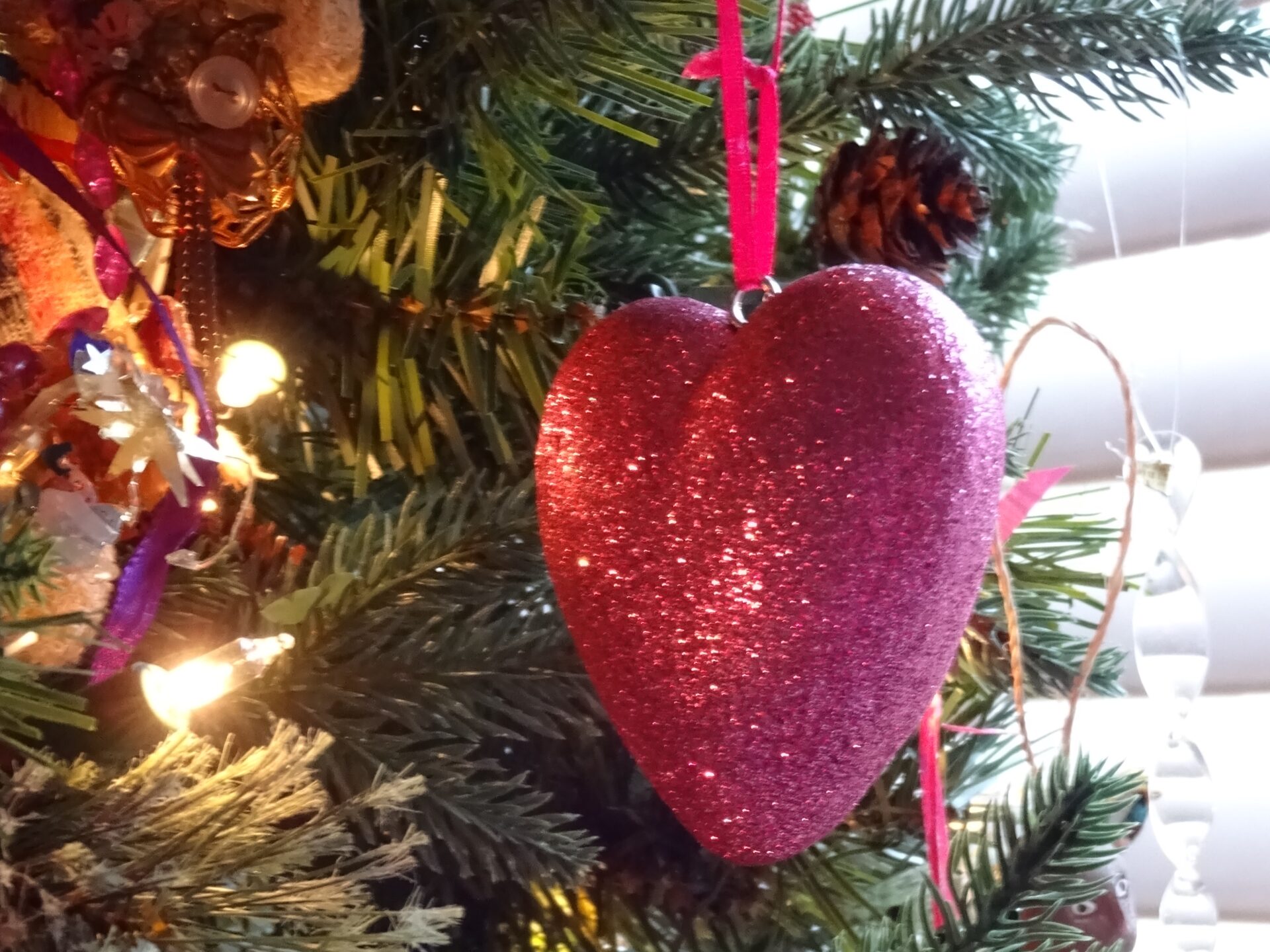 The days between Christmas and New Year's are my favorite.
Gone are the endless cookies and the anticipation of Santa. The candles have burned down and no holiday napkins from the 500-ct. pack remain. The wrapping paper and scissors are back to their places in the closet. And now my personal holiday ritual begins.
I start and end each day next to the Christmas tree. Robbed of the presents beneath, it stands as a majestic reminder of everything that was ever celebrated in its presence.
Every ornament on that tree has a story. Five toy soldiers remain from the year my son performed as one in his kindergarten production of "The Nutcracker". A handmade ornament from my husband's second grade Christmas party still bears most of his name in gold glitter. A plastic lion, worn from the years since my dad's childhood, safely perches on an inside branch.
All my yesterdays are on that tree. And in my quiet meditations with them, I feel their impact on who I am today.
I draw strength from the stillness of so many memories. The tree lights beckon a new year, but I can't let go of the old ones. What memories will the tree will hold from 2016?
When I recall the year through the eyes of disappointment, death and despair, no ornament theme comes to mind. Yet a heart marking 35 years of marriage found a branch three weeks ago.
My eleven-year-old granddaughter (whose spy name is Valerie Raens) has grown five inches this year. That growth accelerated last week when she began orthodontics. One day she was chomping on apples and pizza. The next, she was guardedly selecting food based on how long it must sit in her mouth before she could swallow.
Life is like that, I wanted to tell her. Some days aren't pleasant, but all of them have value.
We don't often see their value before they become memories. Until then, we must meet each day with an open mind and use our hearts to appreciate each moment fully. The future always comes, but there is no guarantee we will be in it. Hope, despite what we thought when we were young, is in the present.
Any future becomes better by what we do with today.
The day after Christmas, my daughter woke Valerie Raens by singing, "On the first day of Christmas, my true love gave to me…a partridge in a pear tree."
She repeated it until her daughter was awake. But when Valerie Raens began the second verse, her mother abruptly interrupted.
"Stop singing!", she shouted, then laughed,
"You are messing with the fabric of time," she added. "We don't skip days".
She is right. We don't.
Happy New Year to you all. Go forward and make some memories!